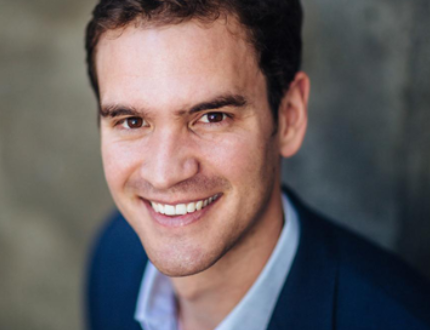 Daniel Blomgren helps entrepreneurs and small business owners found and grow their companies. He enjoys working with clients to identify their goals and find  solutions to achieve them.
Daniel's entrepreneurial spirit emerged in college at UC Berkeley. Daniel chose to supplement his studies in business administration by turning his love for cooking into a small catering business. Knowing very little about the legal aspects of operating a business, he took a course on business law, which is where he ultimately found his calling to become an attorney.
Daniel went on to earn his J.D. at University of San Francisco School of Law, where he took coursework on corporations, taxation, negotiation, contracts and bankruptcy. Daniel's ultimate goal was to start a law firm, but he first gained experience representing clients in business transactions and disputes at Gordon & Rees and then Clapp Moroney.
Daniel lives in Redwood City with his wife, Vickie, who works as a gastroenterologist. In his free time, Daniel enjoys cooking over a live fire, exploring the bay area by bicycle, as well as wine making and home brewing. He also serenades his wife on the piano.