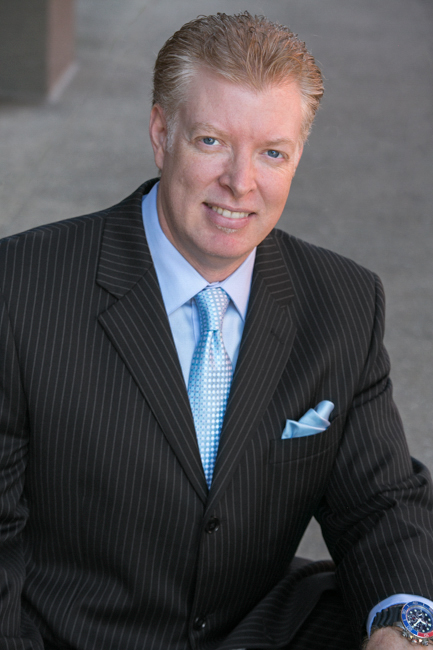 Walter A. Haynes IV
Albert G. Stoll, Jr. | ALC
Walter joined Albert G. Stoll, Jr. | A Law Corporation, in 2004. Walt focuses on representing people in a wide variety of injury cases encompassing personal injury, all types of motor vehicle accidents, including the subspecialties of commercial vehicle accidents, pedestrian involved accidents, product defect and roadway / engineering defect cases.
As a former California Highway Patrolman, certified accident reconstructionist (also known colloquially as the CSI of the motor vehicle world) and former licensed private investigator, Walt has combined his unique experience and expertise over the last 25 years to ensure justice is served for those harmed by the acts of others. In fact, Walt is the only known attorney in California who possesses the unique combination of being a former California Highway Patrolman, a California Highway Patrol certified expert in accident reconstruction and a trial lawyer who specializes in this complex and challenging field.
As a member of the Highway Patrol, Walt investigated over 3,000 motor vehicle accidents for his department as well as numerous allied law enforcement agencies. When complex or high profile accidents occurred, the mantra amongst his peers was, "Where's Walt?!" Simply, Walt's reputation was, "the go to man" in the field of accident reconstruction and evidence evaluation during his tenure in the Highway Patrol.
As a trial lawyer, Walt's expertise and passion in this field has led him to being invited to speak by various professional organizations, including Lorman Education, the San Francisco Trial Lawyers Association (SFTLA), the Northern California Defense Lawyers Association, the San Francisco Lawyer's Network (SFLN) and the Western Trial Lawyer's Association (WTLA). Walt has also been chosen as a Super Lawyer -Rising Star each year since 2010.
In his time away from the practice of law, Walt enjoys a life long involvement in the martial arts, weight lifting, skiing, mountain biking, running, scuba diving, sports car racing and environmental advocacy that include memberships in WWF (World Wildlife Fund) and WCS (Wildlife Conservation Society).